Feb 11 2014 in Featured, Fund Profiles by Gareth Jones
The moment you think of Las Vegas, you think casinos and gambling. To some, it may be an addiction, for others it may be gaming, but for casinos it is just one thing- pure business. Yes, gambling is a lucrative business that is often based on somebody's misfortune. But as they say it, as bad as casino business, there's nothing wrong. Now we look at the revenue generated by casinos and gambling businesses.
According to British Columbia government website, gaming.gov.bc.ca, total revenues in British Columbia in 2011/12 were $2.7 bn. But the figures for 2013 are much awaited, and some of them do show a decline than the previous years.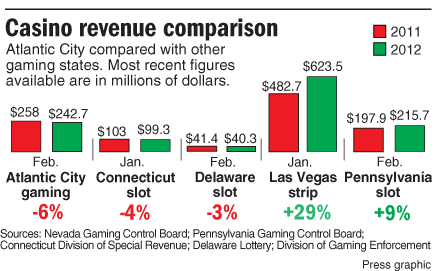 Nevada Casinos were on a winning spree as they garnered around $11.1 billion for the fourth successive year. It was due to the high dollar rate and sheer luck that favored the house.
Baccarat, a high roller game favored by Asian gamers, gamblers wagered a record of $11.8 billion, on which casinos won $1.6 billion. It was a fortunate time for the house, with casinos winning 13.5% of the time on baccarat — the maximum hold percentage since year 2003.
According to the Business week, The Las Vegas Strip, Nevada's centers of stylish resorts, saw betting revenues go up by 4.8 percent from the previous year to $6.5 billion. Strip resorts accounted for 58 percent of the statewide total, up from 50 percent, 10 years ago. Casino winnings from sports gambling smacked a record of $202.8 million, up by 19 percent. Soccer in particular saw a poster year, with a record of $1.6 billion gambled in 2013, and an $80.8 million win – one of the highest in records.
Talking about Nevada, the statewide success for the scheduled year 2013 was up by just 2.6 percent over 2012. It has been also the foremost time since the year 2008 that Nevada casinos topped $11 billion in gamble profits, said Mike Lawton, a leading forecaster with the Gaming Control Board. However, the annual winning is 15 percent under a crest of $12.8 billion won by gaming clubs six years ago in 2007.
The following two tabs change content below.
Latest posts by Gareth Jones (see all)