Aug 10 2016 in Company Buzz by Sarah Barlow
Customer service is now more important than ever to consumers, who want things instantly and without hassle. Numerous companies have jumped onboard with this demand from purchasers, offering new and improved customer service techniques and remedies for every problem under imaginable. The following companies rank as some of the best customer service companies in the world.
Nordstrom
Nordstrom was founded in Seattle, WA in 1901. John F. Nordstrom, a gold hunter in the Alaskan Gold Rush, cashed in his first satchel of gold in order to start the one-day retail giant Nordstrom. Nordstrom founded his company off of one simple principle: "Use your best judgement in all situations." Since then, Nordstrom has become favored by employees and consumers alike as being one of the best customer service companies around. Nordstrom prides itself on having a salesperson for almost every customer, and the salesperson becomes an integral part of your shopping experience, guiding you to make appropriate choices for your tastes and budget. Nordstrom also offers a favorite service of any and all consumers: free shipping and free returns. Nordstrom shoppers have great flexibility with returns, which encourages customer loyalty. Clearly, Nordstrom has earned itself a spot as being among the best customer service companies in the world due to its dedication to customers and their needs.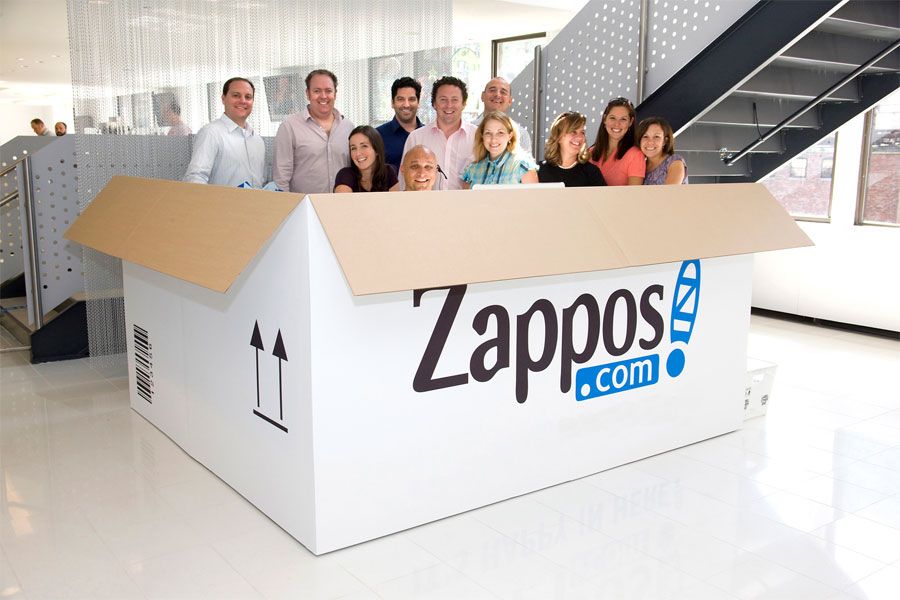 Zappos
Zappos took the world by storm when it became one of the first companies to offer speedy, free shipping and easy, free returns. Founded in 1999, Zappos has called Las Vegas, NV home for over 15 years. Thanks to a United States-based headquarters, Zappos began its reign as one of the best customer service companies by offering a call center located within its headquarters. This revolutionized the customer service industry, improving the usual frustrating experience of being redirected to an overseas call center. In fact, Zappos' motto is "Powered by Service," an adage that they have more than lived up to, which will continue to put them at the forefront of the best customer service companies in the world.
Trader Joe's
This grocery store chain boasts affordable prices and quality products as well as amazing prepared foods and baked goods. It are also known as one of the best customer service companies in the United States. The politeness of employees and standard cleanliness of all Trader Joe's have resulted in high customer satisfaction since the chain opened its first store 1958 in Los Angeles. Customer satisfaction should always be the top priority of any company. At Trader Joe's, shoppers can expect the best products and helpful staff.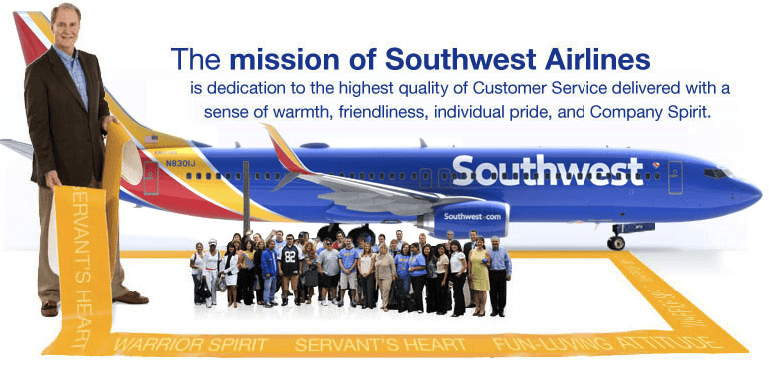 Southwest Airlines
Southwest has always belonged on the list of best companies for customer service. Since its inception in 1967, Southwest pledged to be different from the other, often cold-hearted airlines companies. From its historically low fares to its easy-to- navigate website with every FAQ under the sun, Southwest Airlines has done its very best to inform consumers and help them any and every issue. In fact, Southwest puts its dedication to customer service in their tagline: "We like to think of ourselves as a Customer Service company that happens to fly airplanes (on schedule, with personality and perks along the way). How may we help you today?"
The four companies  listed above have excelled at this goal, earning them all spots on the list of best customer service companies in the country and in the world. Have anything to add? Comment below!