Jun 16 2016 in Personal Finance by Hannah Hofmann
Theres nothing like the feeling of knowing that you just saved some money. One trend in particular that helps individuals and families achieve this feeling of saving is: shopping in bulk. Costco Wholesale is one brand in particular that is beyond well-known for it's money saving and bulk shopping opportunities. So, in case you are curious about how much these deals could potentially save you in the future, we have selected five items from Costco to act as a representatives.
Let's start with a series of relatable household items that everyone needs, cleaning supplies.
Product number one on our list of Best Buys at Costco is an 8 count set of eco-friendly kitchen and bathroom cleaning products. According to Costco.com, here is what is included for the total price of $29.99: (one of each) Dishmate™ Pear dish detergent: 25 oz., Wave® Lavender Dishwashing Gel: 40 oz., Fruit & Vegetable Wash: 22 oz.,Orange Plus® RTU All-Purpose surface cleaner: 22 oz., Toilet Kleener Toilet Bowl Cleaner: 24 oz., Shower Kleener Tub & Tile Cleaner: 22 oz., Creamy Cleanser: 17 oz.,Hand Soap Lavender: 17 oz. and one Uni-Fresh Citrus Air Freshener: 4.4 oz.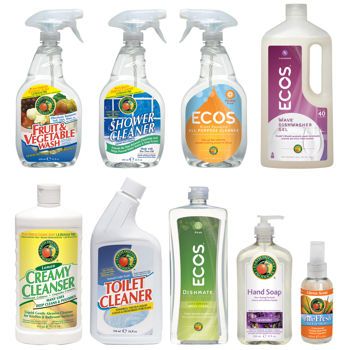 With this deal, shoppers are paying about $3.74 per bottle. Not to shabby for purchasing all of your kitchen and bathroom cleaning needs all in one shot. Remember, these aren't every day cleaning products, According to Costco.com, they are, "100% natural plant based ingredients, scented with pure essential oils, are dye-free, safe for your family and the environment and packaged in recyclable containers." Mega deal.
Next up, we have a representative from the snack aisle. Although Costco is home to thousands of snack options, here is just one example that we thought was a real bang for your buck. Included in the Nabisco Variety Snack Pack is six different snack options, as featured in the photo below. If our calculations are correct, this means you are paying approximately thirty three cents per pouch! This bulk product is great for tossing a new snack in the lunch box each morning.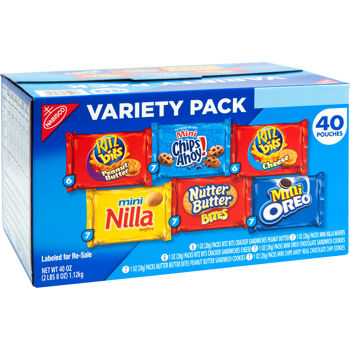 Completing a kitchen is tough. There is a lot to be purchased and you never really know what you need until you need it. However, you will certainly need a dinnerware set. With this next Costco deal, shoppers can purchase an entire 32 piece dinnerware set for $139.99. This is a great deal because you are gaining extra pieces. Most dinnerware sets come with four or six of each item, this bulk deal comes with eight of each of the following items: 8 - Dinner plates, 10.75,"8 - Salad plates, 8," 8 - Soup bowls, 6″ and 8 - Mugs, 12 oz. This featured set is both microwave and dishwasher safe.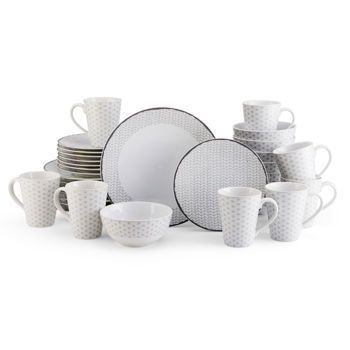 Stop tacking that extra $15.00 onto your grocery receipt every time you need to re-fill on K-Cups. This Costco deal let's shoppers purchase 240 Kirkland Breakfast Blend (a crowd favorite) K-Cups for $82.99. That is equal to about thirty four cents per K-Cup. This is an extended deal valid through July 4th so if you are interested, act fast! The standard Costco deal on these same K-Cups is 240 count for $94.99. How often can you get 240 of anything?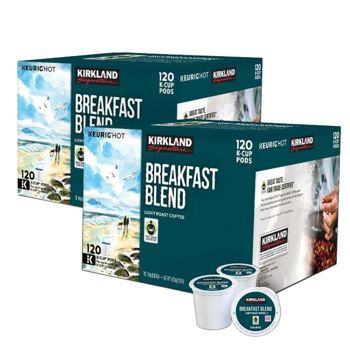 Our last example of Costco buys can be found in the shaving and grooming department. The sole purpose of buying a razor with disposable razor heads is so that you can easily switch to a new one, right? Usually, these razor heads are sold in packages of five, maybe six, but they just seem to vanish so quickly, especially when you give one or two away to someone else in the house. This necessity item, packed into a 16 count Costco bulk deal, will keep the house stocked for your own family and even for potential guests that forgot to pack a razor.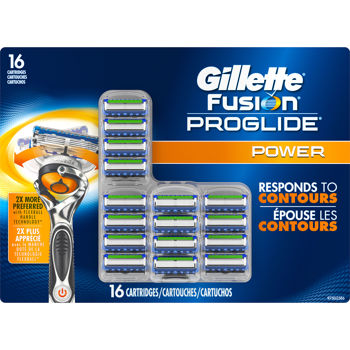 There you have it, 5 examples of the best buys at Costco. You can expect to find these deals and hundreds more just like them at your local Costco Wholesale.
Remember, be economical!