Apr 5 2013 in Investing by Gareth Jones
Bank of America Merrill Lynch's contrarian Sell Side indicator, which gauges Wall Street's sentiment toward stocks, climbed to 47.3 in March.
However, it's still at a level that reflects extreme bearishness.
Here's an excerpt from BAML's report (emphasis ours):
Indicator's expected 12-month total return is +28%
With the S&P 500's indicated dividend yield above 2%, that implies a 12-month price return of 26% and a 12-month value of 1975. Although this is not our official S&P 500 target, this model is an input into our target, which incorporates valuation, sentiment and technicals. Historically, when our indicator has been below 50, total returns over the subsequent 12 months have been positive 100% of the time, with median 12-month returns of +30%. Past performance is not an indication of future results.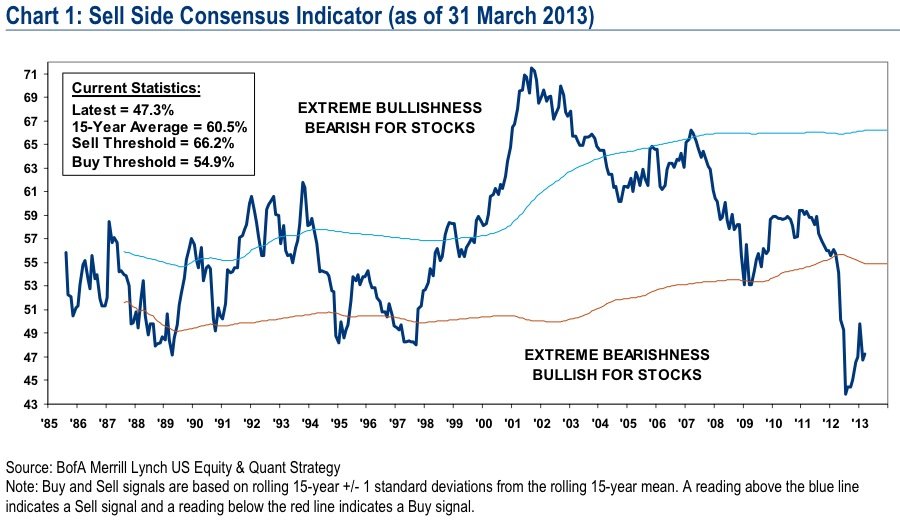 Please follow Money Game on Twitter and Facebook.
Join the conversation about this story »
Check out the original source here.
The following two tabs change content below.


Latest posts by Gareth Jones (see all)