Jul 7 2016 in Company Buzz by Hannah Hofmann
If you're familiar with mobile and you're familiar with money, then you're probably familiar with Venmo. Venmo is considered one of today's easiest ways to pay your friends and family. Here is how it works. The Venmo app can be downloaded on both the App Store and Google Play Store, once downloaded, users can either add money to their Venmo account or connect the app directly to an already existing bank account.
Once this decision has been made and is put into action, users can pay, or request to be paid back, for anything ranging from a slice of pizza to their roommate's next month's rent. Sounds great right? Well, it is and it has taken the millennial generation by storm in the way that it makes asking friends to pay you back that much easier and less awkward, little value as the request may be. No more splitting eleven checks at the restaurant with this app in action, now it has become more difficult to split a bill with someone who is is not on Venmo.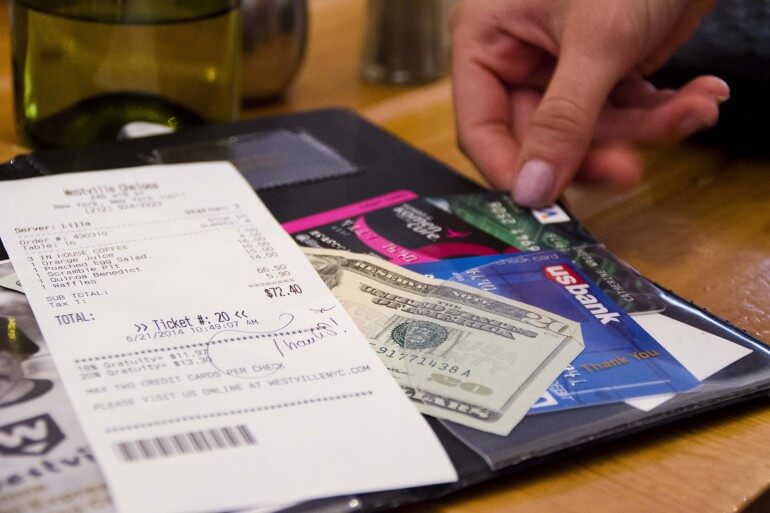 So the main question becomes, what does Venmo get out of this, what seems to be, too good to be true deal? How is Venmo benefiting off of our one on one and friend to friend payments that are directly connected to our own bank accounts? How does Venmo make money?
According to the official Venmo website, featured below, Venmo does not make any money off of personal transactions. So don't worry, you are not losing 50 cents to Venmo every time you use it. It wouldn't make sense anyway as Venmo gives users the ability to transfer even 1 cent at a time to a friend!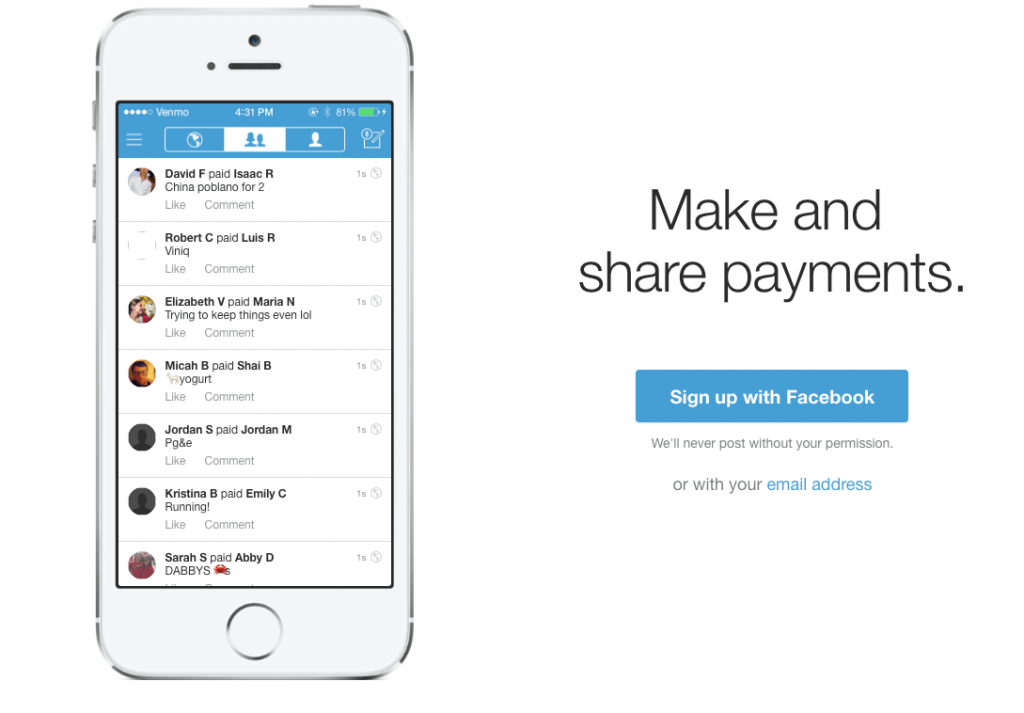 When it comes to Venmo's profitability, revenue generated from advertisements and one on one transactions are off the table. Although a lesser utilized option, individual payments by credit card can include a 3% added fee. This idea is almost identical to the method used by PayPal, an infamous online payment company and parent company to Venmo, that does generate a substantial amount of revenue. According to source, Investopedia:
"Venmo's parent company, PayPal charges a 2.9% fee for all debit and credit card transactions. While Venmo presently reports zero revenue, its current operations help extend the reach of PayPal, which generated $9.24 billion in revenue in 2015."
To wrap things up, we have created a Venmo facts, "True and False" list.  With it, we shall leave you with answers to commonly asked questions about Venmo, some which were mentioned in the article, let's see if you were paying attention.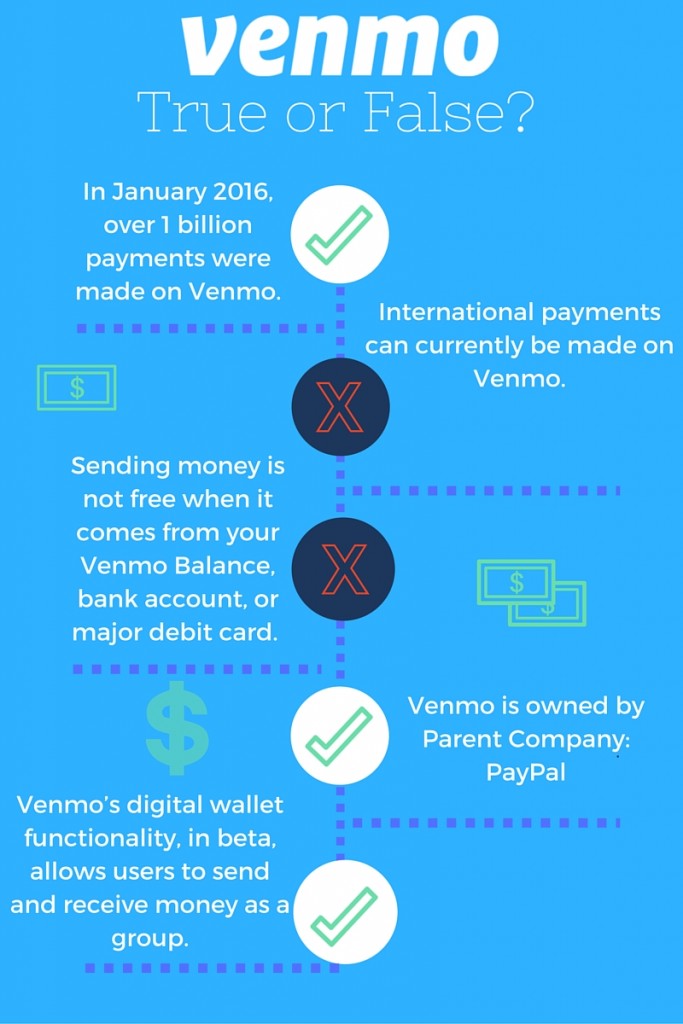 For more information head to Venmo.com, or visit the newly updated support center via the Venmo mobile application.
You can access the support by heading to Settings followed by Help Center. Your choices will then be: Browse FAQs, Chat with an Agent, or My Support Tickets.