May 30 2014 in Company Buzz, Featured by Chrissy Reese
The cost of Healthcare today is driven by many complex contributing factors — the high cost of pharmaceuticals, expensive new medical equipment, governmental regulations, the increasing costs of physician education, and the costs of adopting the new medical procedures and standards, which often have dramatic impacts on the costs of maintenance and upgrades to medical facilities.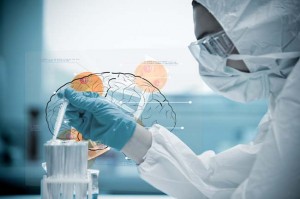 The fact that revenues are being driven downward by both private and public payers only exacerbates the situation for healthcare practices. These drivers are often considered out of the control of the medical practices and so cost reductions are usually considered a lost cause.  This is a critical oversight by healthcare professionals, because there is actually several key cost saving strategies that can be pursued today, which can result in significant improvements to the bottom line of a medical practice.
Because most medical practices are small in terms of actual number of employees and profit generated, they are not able to take advantage of the economies of scale found in many other industries today.  Since most independent practices value their autonomy above all else, they do not consider the advantages of economies of scale; however professional billing companies and Group Purchasing Organizations (GPO) both provide opportunities for significant cost savings to a practice, without reducing independence or increasing financial risk or exposure to the organization.
A GPO consisting of 10,000 small practices (2.5 employees on average) results in a 25,000 employee virtual organization.  An organization of that scale can negotiate significant savings to individual practices.  Practices participating in GPO's regularly report receiving discounts of 30% on benefits packages and 20% - 30% on purchases like office supplies, medical equipment, supplies, and services including vaccines, oncology medications, syringes, latex gloves, medical waste disposal, lab fees, etc.  The list of potential savings is very long and comprehensive extending to software systems for Payroll, HR, Finance, and EHR.  Paul Parmar, CEO of Pegasus Blue Star Fund, recently commented,
"The average medical practice today could improve their bottom line by 5% to 10% simply by utilizing a GPO and leveraging the cost savings available by outsourcing their billing function to a large professional billing company."
Today many hospitals are participating in GPOs.
The Government Accounting Office (GAO) reports that the top 6 GPO companies disbursed $1.1 billion dollars to member hospitals in fiscal year 2008.  The potential savings to the Healthcare industry overall are very large, since there are over 110,000 single physician practices in the US today, with the total number of physicians in private practice well over 310,000.  The building industry's optimization of foundation costs when deciding on the number of floors to include in a building is a good analogy to consider when thinking about the advantages of a GPO.  For example; since the cost of a foundation for a building of from 1 - 24 floors is the same, most builders will try to reduce the foundation cost per floor by maximizing the number of floors in the building.  However foundations for buildings over 24 floors must meet more exacting standards making the cost of a foundation for a building with more than 24 floors far greater.  Consequently, a builder will seldom design a 25 – 35 floor building.  They will either design a 24 floor building or try to incorporate over 40 floors into their design to reduce the overhead cost of the foundation.  A GPO allows a small (1 floor building) to have the practice overhead of a large practice (a 24 floor building).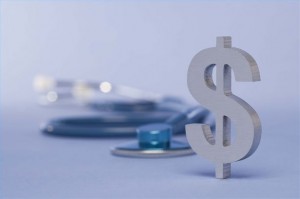 The advent of medical billing and practice management companies has added another significant cost savings opportunity to the healthcare industry.  Small practices require expertise in coding, accounting, billing, payer follow-up, and patient collections.  Not only do these activities take time, they require skills and on-going training of staff.  Most importantly, when there is staff turnover, critical expertise is lost and there is no one to provide turn over or training to the new staff.  A large billing company dramatically improves the billing situation in many ways.
A large billing company employs many people and is able to train teams of people in critical skills.  Accurate Coding of procedures performed, Quality Assurance prior to bill submission, Bill submission and follow-up, Accounts Receivable, Call Center, and accurate financial reporting.  These companies are able to purchase and utilize state of the art technology in billing systems, call center, and other ancillary services; which greatly reduces the cost per transaction and minimizes the risk of loss of critical skills.  The automation and professional processing ensure maximum revenue collection and reduces the collection period, improving cash flow.
These billing companies are also able to further reduce healthcare costs by leveraging cost effective geographies for locating their operations, while maintaining local client relationships to ensure high quality service and physician satisfaction.
Most recently we have seen these billing companies expanding their service offerings to include full practice management; including Business Intelligence and Management Reporting, HR, Benefits, and Payroll support, Accounting and Financial Reporting, Purchasing, and IT.  Typically a practice can save up to 30% of their practice overhead by outsourcing all of their practice management to a large billing company.  Dale Brinkman, CEO of Orion HealthCorp, recently commented that,
"Kerlan-Jobe (largest orthopedic practice in the US) reported that switching from internal billing to Orion has resulted in record revenue collection and appreciable improvement to the bottom line."  While is only one example of many, it is notable that these results were achieved for one of the largest practices in the US, smaller practices are expected to achieve even greater savings by leveraging economies of scale.
In the long term the Healthcare Industry in conjunction with the US government, representing the values of the population in general, must address the other more complex cost drivers; however in the interim individual practices cannot ignore the savings available immediately through the use of GPOs and large medical billing companies.