Jun 22 2015 in Company Buzz by Chrissy Reese
Buying a home at some point (or multiple points) during their lives is a dream for most people in the US. More often than not, to make this dream into a reality, Americans will need the help of a mortgage company to help them purchase the property. After that, the mortgage becomes one of two things: just another bill or your worst enemy. A lot of grief can be avoided by doing the proper research before you sign up a very long-term contract with a mortgage company.
With that in mind, we've taken the time to list three of the best and highest rated mortgage companies so far in 2015 (in no particular order):

NationStar Mortgage
Based out of Dallas, Nationstar Mortgage was founded in 1994 and currently serves more than 2 million customers and over $375 billion in loans, which makes them one of the biggest mortgage lenders in the nation. They offer a variety of mortgage products, including FHA, FHLMC, VA and Jumbo products.
Shellpoint Mortgage Servicing
Shellpoint Mortgage has been making waves with their customer service in the past year. Based out of Greenville, SC, Shellpoint Mortgage has a rich 15-year history and long-standing reputation as a mortgage lender. They have grown quickly the past year, with their loans portfolio growing almost 50%, totalling over 116,000 loans.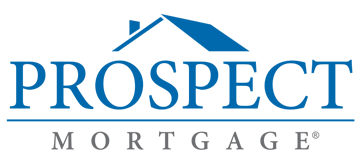 Prospect Mortgage
Prospect Mortgage is one of the largest mortgage lenders in the country. They are fairly new - founded in 2007. They are based out of Sherman Oaks, CA but have offices across the country. In 2014, Prospect Mortgage was ranked #9 on the Top 100 Mortgage companies in America by Mortgage Executives Magazine.
The following two tabs change content below.

Chrissy Reese
Writing about this wild, crazy economy and the finance world we live in!

Latest posts by Chrissy Reese (see all)