Jan 17 2014 in Featured, Investing by Chrissy Reese
Mobile apps make up our lives. Be it any less or massive task, it is all covered up. And responding to our wants, the apps market is getting cluttered as a number of people rush into developing apps for IOS and Android. But is there money amidst there for app developers?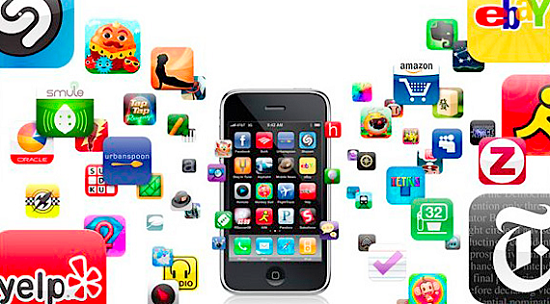 Apparently, Google dominates the app's market. It has managed to engage 900 million users. Apple apps are used by 600 million people while Microsoft struggles to advance with 12 million users. Recent graphs show that Apple's 1.25 million apps by 235,000 developers have paid off $.5 billion to the developers in the last year. Google has paid $.900 million to its 150,000 developers responsible for 800,000 apps in the market. And Microsoft's 160,000 apps pay $.100 million to 45,000 developers.  Based on this, it is evident that the industry has a lot of money, but unevenly distributed due to differences in downloads.
In variations, are the free apps or paid ones which do the trick? According to reports, free apps of course have high penetration into the crowds. And once they have been reviewed well there, companies earn through advertising a better, paid version of it within the app. Also, ads in free apps, public interactivity and app links are then sufficient help to create revenue.
According to Apple'N'Apps, around the globe, 66% of apps released in 2012 were free. And certainly, the percentage is on its way up. This is because, generating users before business has proven to be a fair deal. Statistics say that people prefer free apps for their Smartphone's. And using this technique, companies at least gain considerable visibility. Following up, offering subscription supported apps, apps with in-app purchases, and apps offering ad-support can very lucrative. There are always abundant numbers of monetization strategies available online. Apps can earn you money. The only concern should be their captivity quotient.
For more news on App industry, keep visiting us.
By G+ Author: Chrissy Reese.