Aug 10 2015 in Top Investors by Fiscal Today
Managing your finances, portfolio, and estates are not an easy task. That's where a lot of individuals and businesses seek a professional - a Financial Advisor. When it comes to Financial Advisors, you only want to be in the best hands. We caught up with one professional in NYC, Darren Graff, who gave us insights into the industry as well as shared his background and personal experience.
Here are two tips for finding the best financial advisor:
1. Verify Credentials - know that to look for in the area of your interest! This includes: CFA, PFS, CFP, RMA, or RICP.
2. Understand the Difference Between Financial Planning and Investment Management - Don't be afraid to research exactly what services you are looking for; financial planning or managing investments? Both?
With over 18 years of experience in the industry, Graff started out early in the financial world. Following his degree from University of Maryland at College Park, Darren Graff went on to make some big impressions at companies such as Salomon Smith Barney, Merrill Lynch, and now J.P. Morgan. His focuses lie in a variety of areas, such as: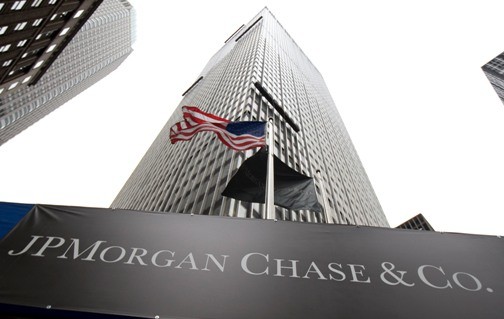 Wealth Management
Investments
Portfolio Management
Alternative Investments
Securities
Hedge Funds
Fixed Income
Financial Advisory
Asset Management
Investment Banking
Capital Markets
Private Banking
Private Equity
Financial Modeling
Financial Services
Risk Management
Insurance
Derivatives
Financial Planning
Graff is registered as an Investment Adviser Representative (IAR) and is authorized to give investment advice to clients.
Darren Graff is an Executive Director and a Financial Advisor with J.P. Morgan Securities, the wealth management division of J.P. Morgan. He leads his team in guiding seasoned business executives, entrepreneurs and financial industry professionals in all aspects of investment management. Graff is a Financial Advisor in the J.P. Morgan Securities Portfolio Manager Program, consisting of a select group of advisors who undergo a screening process to manage discretionary client portfolios and are subject to on-going quantitative and qualitative reviews in order to assess each advisor's investment strategy.
Darren Graff has rooted himself in J.P. Morgan Securities. Prior to joining J.P. Morgan in 2013, Graff held a similar position with Merrill Lynch from 2007 to 2013. He is a part of The Graff Group, described as:
Based in New York, our team is comprised of two financial advisors and one senior client associate. We also have access to a team of dedicated specialists that include an estate planning specialist, alternatives specialist, and credit/lending specialist.  With more than 40 years of combined experience, we are able to deliver comprehensive planning and professionally managed portfolios that correspond with your goals and help deliver attractive risk adjusted returns.