Jan 22 2014 in Company Buzz by Chrissy Reese
"Coin" is a device in the size of a credit card. It's electronic. And it digitally stores up to 8 cards and lets you choose between them. By pressing a circular button on its surface, you can select which one to pay with.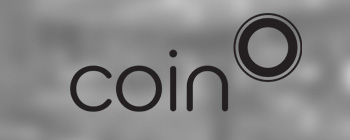 Coin, a start-up established in San Francisco, launched a crowdfunding promotion in November to provide consumers with a programmable payment card, called a Coin card.
Reuters reported that COIN, a company that puts eight credit cards in one COIN, is taking pre-orders from consumers for delivery in the summer in 2014.
To use Coin, first you need to insert your card information into it. To do this, you'll need its Smartphone app (available on iOS and Android) along with a Smartphone credit card reader. As Kanishk Parashar, CEO of Coin Credit card says "Info is downloaded to your phone app by first taking a picture of the front and the back of your card, answering personal security questions and finally through a card reader dongle attached to your phone."
But the question that arises is that is it safe to have one card for all 8 credit cards? What happens if you lose or misplace it? Putting the doubts to rest the CEO tells Investorideas in an interview that when you give your COIN to a customer service person or waiter, you can lock the card to avoid unwanted swipes from occurring. Additionally COIN will keep track of the number of times it is swiped and will alert you when actions are suspicious. When your COIN is lost or stolen, it will be disabled and inoperable as soon as it breaks connectivity with your mobile phone and will not function until it is manually enabled or reconnected to your phone. Another prominent feature is that whenever it gets separated too far away from your Smartphone, an alarm will be triggered to notify you that your Coin has been misplaced.
So if your wallet is bursting with cards, from credit cards to loyalty cards it is time for you to switch to Coin and make life easy.
By G+ Author: Chrissy Reese.
The following two tabs change content below.

Chrissy Reese
Writing about this wild, crazy economy and the finance world we live in!

Latest posts by Chrissy Reese (see all)